Amanda R., Community Services Northwest, Vancouver, WA
"I was recently in one of your trainings in Vancouver WA. I just wanted to tell you how helpful everything you shared has been. I have had major questions answered because of the thoroughness of the information you gave us. Thank you."
Jan R., Kent OH
"I was presently surprised at the quality of the information presented & accuracy - and the understandable explanations. I worked for SSA for 37 years and retired 2 years ago. ... It was interesting to see a different approach."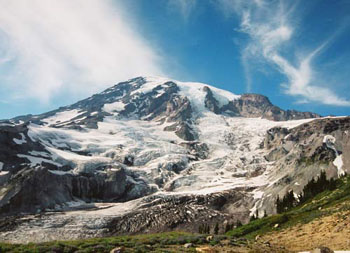 Debra M., Inland Regional Center, San Bernardino, CA
" I have attended many Social Security presentations but yours is the only one I recommend to others."
Kara C., Esquire, Florida Institutional Legal Services, Inc., Gainesville, FL
"I want to thank you for the incredibly informative workshop you conducted. I learned a great deal and plan to start applying the techniques as soon as possible. On that note, I want to ask if you could please send me the BPQY manual. Thanks so much!"
Mount Rainer, WA
Shannon R.,, JM Murray Center, Cortland, NY
"I have been to other benefits trainings, this by far was the best, most informative presentation! Thank you!"
Lynn W., OVR, Milwaukie, OR
"I appreciate that Mike knows the material so well, he is able to adapt the sequence of information & content to match questions, needs, interest of the group. Always up-to-date! And thank you for your availability and prompt response to questions during the year."
Alice B., Challenge Unlimited, IL
"Excellent, I feel so much more equipped to answer my client's questions."
Frank V., Cedar Rapids, IA
"Everything - all aspects! Very thorough and very easy to follow. Great useful forms. You took patience and time going through the program and made the subject extremely interesting."
John H., Grand Rapids, MI
"Excellent Information. Informative and to the point. Great use of time and facilitation of material."
Phylis M., George Chambers Resource Center, Calhoun, GA
"I enjoyed your workshop and I have learned very much useful information.
The presentation was clear, not rushed and there was opportunity to ask questions."
Barbara B., HCIL, Houston, TX
"Fantastic! I have learned so much I will have to let the information seep in and then execute! I liked Mr. Walling's examples, his patience and his comprehensive answers."
Vicke D., Western State Hospital, Vancouver, WA
"Mike, A personal thank you for the assistance you provided to a lady I referred to you through a co-worker recently. The feed back was that your attention was unexpected and wonderful, to the point that you not only answered her questions but solved her problem to the point that she felt Christmas came early this year. Thank you, thank you for your fabulous training and your availability."
Jill K., MHA of Westmoreland County, Greensburg, PA
"Excellent workshop!" Kayenta, AZ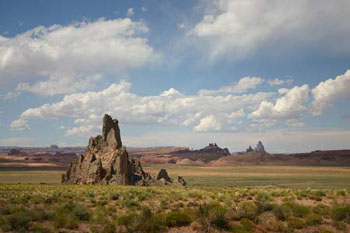 Dixie K., Idaho VR, Boise, ID
"I never fill out evaluations. I made an exception to this workshop because I actually learned some valuable/ useable information from this training. I have been to several workshops that attempted to give me this information and it has never been presented in an understandable way - Thank you for teaching me something of value to me & my clients."
Stella R., CA (parent)
"Thank you very much for a very informative seminar. It's the best workshop I have attended since my son was born 18 years ago. Thank you for your straightforward style and clear presentation.
While navigating Social Security, etc. is very intimidating for us neophytes, you provided very useful, specific information to help me through the system. Thanks very much."
Zoe B., United Disability Services, Lancaster, PA
"It amazed me after all these years in this field how much I didn't know that will make a difference for my consumers who work / or want to work."
Beverly S., Cornerstone Services, Joliet, IL
"Best training dollars my agency spends each year – the dollars are recovered immediately by preventing loss of funding dollars and/or new revenue generated by new knowledge."
Stacey R., Community Services Supervisor, City Of Irvine, CA
"I wanted to thank you for putting on such a informative and educational workshop. The workshop evaluations clearly reflected the excellence of your presentation. Your information clearly made a difference for the participants. Look forward to working with you again."
Marina H., Worksource Florida, Jacksonville, FL
"I just had to let you know (a tad late) that the training you did in Jacksonville was FANTASTIC!!! It was one of top 2 trainings I have been to in the last 10 years. Lots of information and VALUABLE resources and the fact that you knew contacts and how the system worked was most impressive!! If I ever see your name again for a training I will make sure that I get to attend!!!"
Jean D., Manchester, NH
"Talk about the morning after....I wanted to let you know how informative the workshop you did yesterday at the Center of NH in Manchester was. Other presenters I've heard on this subject of " benefits' seem to look at it as each consumer should sort of play the game and maintain themselves in their current situation. Knowing your options and being able to make an informed choice doesn't seem to happen as frequently as it could. Your information was great...mind boggling but great. You have the capacity to present all of this in very understandable way and actually make it enjoyable!!!!! "
Olivia H., Hot Springs, AR
"I had the opportunity to go to your seminar on SSA and benefits enhancement in Hot Springs, Arkansas this year. It has made a lasting impression on me and have passed your literature on to countless individuals and families."
Harry H., Summit County MR/DD, Tallmadge, OH
"After four years of SSA in-services, I actually walked away understanding how to help my clients better."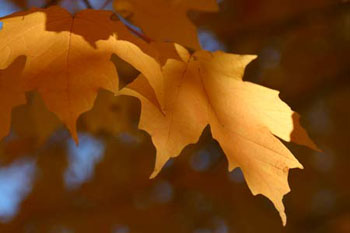 Ken G., Rose House, Tacoma, WA
"Hi Michael - I am writing to thank you for the excellent training sessions last week here in Tacoma. I am particularly pleased to have been able to take the information and apply it right away with clients that we serve at Rose House. The effect has been that these clients are finding out that they have more benefits available to them than they were told, and they are beginning to rethink their goals. One client, as a result, is able to get back on to a medication that was working well and will be in a much better position to pursue his employment goal."
Laura H., Catholic Charities, Rochester, NY Fall Leafs
"This was very informative. I enjoyed Michael's presentation. Michael put this complex information in terms that I could understand."
Karen C., Goodwill Northeast, Portland ME
"I've been to several of your workshops! They are fabulous. So helpful! Easy to understand!"
When was the last time you wrote a comment like one of these,
after a full day workshop?
[Return to Workshops - General Information]